This year, Meaden & Moore celebrates 100 Years! We are so incredibly grateful for all who have been a part of our journey of service and growth.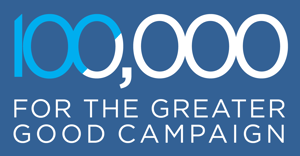 To celebrate our anniversary, Meaden & Moore is donating $100,000 to organizations focused on helping children in the communities we serve. Commitment to our communities is at the core of Meaden & Moore's mission. Our leadership and employees all share that responsibility and it's been that way since the beginning.
"There is no better way to honor our Centennial, than to pledge $100,000 to organizations focused on helping children achieve bright futures," says James P. Carulas, Chief Executive Officer at Meaden & Moore.
A few of these charities include Breakthrough Schools and St. Martin de Porres High School in Cleveland, Ohio and Partnerships Schools in New York, New York. Details about the organizations are below.
Breakthrough Schools is a non-profit organization supporting the highest-performing network of free, public charter schools in Cleveland, Ohio. Their mission is to develop a growing network of distinctive school options that prepare Cleveland area students for success in life. Learn more here.
Saint Martin de Porres is a Catholic, co-educational high school located in Cleveland, Ohio. Their students come exclusively from families of limited economic means. They prepare students for post-secondary success in education and work through a mutually transformative learning experience sustained by 21st century skills, good work habits and a commitment to justice and peace. Learn more here.
Partnership Schools is a network of seven urban Catholic schools in Harlem and the South Bronx. Their network is guided by talented teachers and school leaders, and supported by a central team of education, finance, and operational leaders. Learn more here.
"Think of giving not as a duty but as a privilege." - John D. Rockefeller, Jr.
Contact us here to learn more.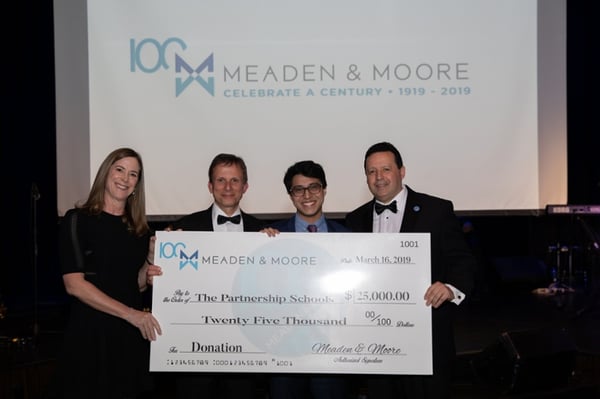 Michael Castillo and James Carulas from Meaden & Moore, presenting the $25,000 check to Partnership Schools in March 2019.